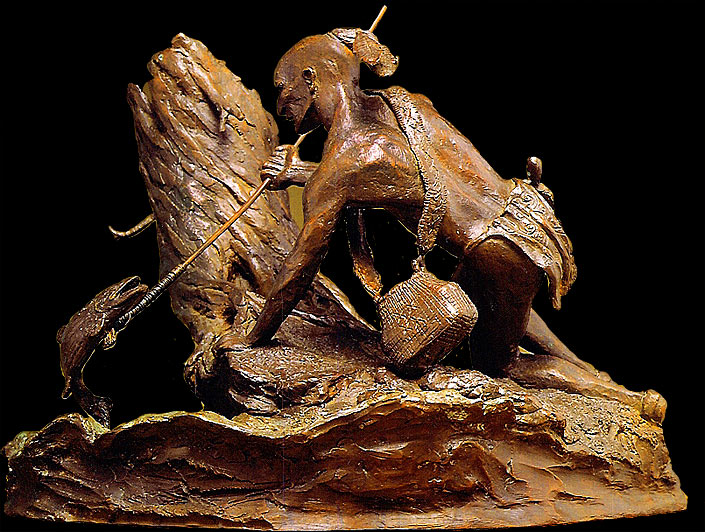 Bronze edition: 10 | Height: 10″
After dispersing at the beginning of winter into smaller units, the better to subsist by hunting, northeastern tribes gathered again in an annual rite of spring at favorable locations along rivers to catch spawning herring, shad and Atlantic salmon.
Using spears or fishing traps and weirs, the catch was often dried or smoked for later use. Afterwards, the tribes would return to their main village to plant corn and other crops. Often they would then travel to a favorite summer campground, near the ocean if possible, returning later to harvest the crops in the fall. With the coming of Winter, tribes would disperse to hunting grounds in the north woods, gathering maple sugar as the snow began to melt and once again, gathering as a tribe for the fishing in the Spring — repeating the annual cycle.