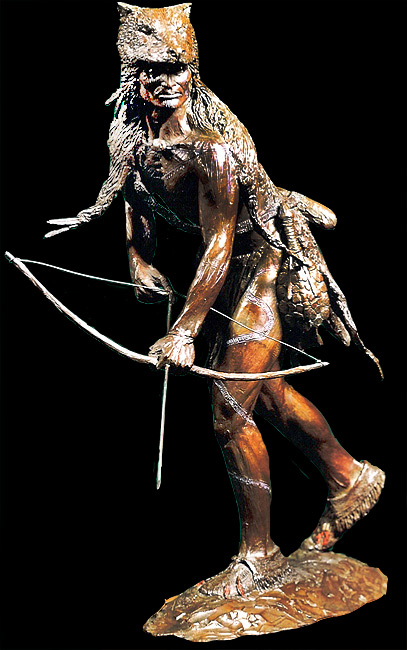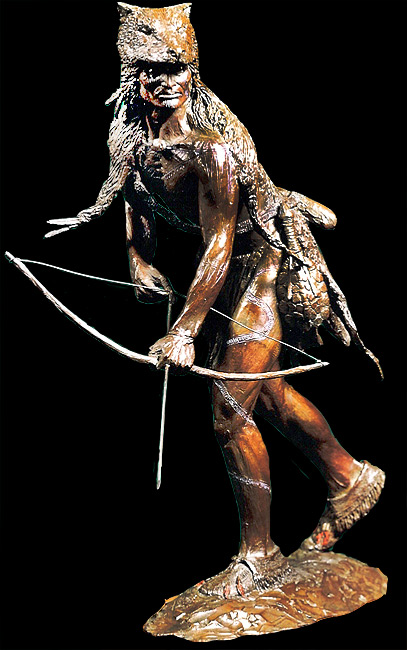 Native American Bronzes
Jud Hartmann's primary artistic focus since 1983, has been the creation of a series of limited-edition bronze sculptures entitled: The Woodland Tribes of the Northeast – the Iroquoians and Algonkians . Unlike the countless bronzes depicting the American West beginning with artists like Frederick Remington & Charlie Russell, this series represents for the first time in sculpture, an exploration of the Eastern Woodland Tribes. It is far and away the most in-depth portrayal of this subject ever done.
Native American History
Accompanying each bronze is an acrylic plaque which gives the viewer historical insight into the sculpture. These plaques represent a small part of the exhaustive research into mostly primary sources from the early 16th c.- the early 19th c. by French, English, Dutch & American observers as well as the oral histories and traditions of the Native people and their contemporary descendants. The research is the foundation for all the sculptures. The bronze sculptures as well as a work in progress, along with a large display of paintings by talented local artists can be viewed in our Blue Hill, Maine gallery from mid-June through mid-September & in our Grafton, Vermont gallery daily through the foliage season & by chance or appointment from November- Memorial Day.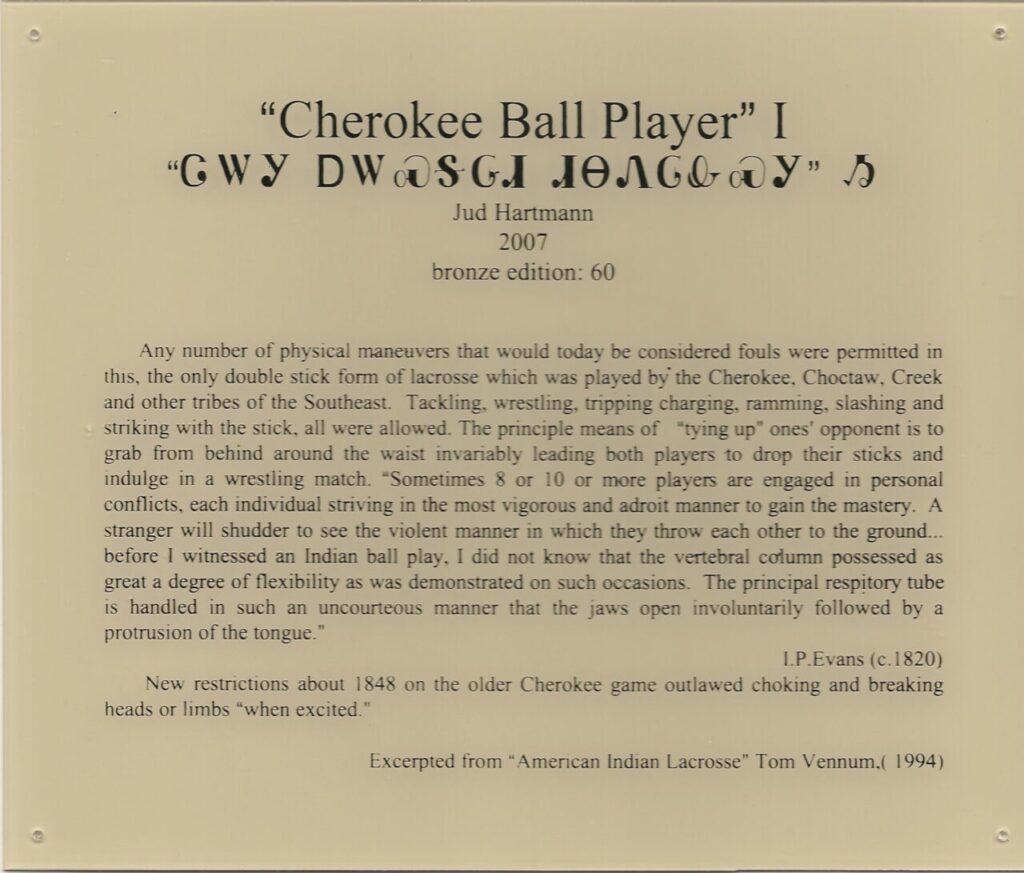 GRAFTON GALLERY
BLUE HILL GALLERY
6 Main Street
Grafton, VT 05146
(802) 843-2018
79 Main Street
Blue Hill, ME 04614
(207) 461-5307
hartmann@midmaine.com